Hale County This Morning, This Evening
This immersive 21st century vision of young people living and striving in Alabama's Black Belt is an Oscar nominee composed of pure film poetry.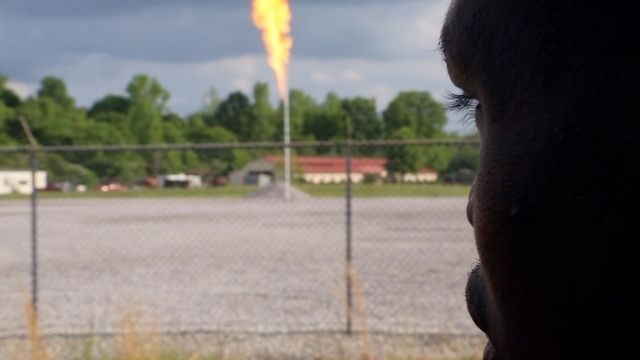 Series

Independent Lens

Premiere Date

February 11, 2019

Length

90 minutes
Nominated
2019 Academy Awards-Best Documentary Feature
Nominated
2019 Primetime Emmy Awards-Exceptional Merit In Documentary Filmmaking
Award
2019 Peabody Awards-George Foster Peabody Award
Nominated
2018 International Documentary Association (IDA)-Best Feature
Award
2018 Cinema Eye Honors-Outstanding Achievement in Nonfiction Feature Filmmaking
Award
2018 Full Frame Documentary Film Festival-Grand Jury Award
Nominated
2019 Independent Spirit Awards-Best Documentary
Nominated
2019 Independent Spirit Awards-Truer Than Fiction Award
Nominated
2018 Directors Guild of America-Outstanding Directorial Achievement in Documentary
Award
2018 KCRW Best Documentaries of the Year-Best Documentaries of the Year, 2018
Director
RaMell Ross
RaMell Ross earned a BA in both English and Sociology from Georgetown University and an MFA from the Rhode Island School of Design. His photographs have been exhibited internationally and his writing has appeared in such outlets as the NY Times and Walker Arts Center. He was part of Filmmaker Magazine's "25 New Faces of Independent Film" in 2015 and a New… Show more Frontier Artist in Residence in the MIT Media Lab. In 2016, he was a finalist for the Aperture Portfolio Prize, winner of an Aaron Siskind Individual Photographer's Fellowship Grant and a Sundance Art of Nonfiction Fellow. In early 2017, he was selected for Rhode Island Foundation's Robert and Margaret MacColl Johnson Artist Fellowship. RaMell is currently on faculty at Brown University's Visual Arts Department. Hale Country This Morning, This Evening is his first feature documentary. Show less
Producer
Joslyn Barnes
Joslyn Barnes is a writer and producer. Among the films Joslyn Barnes has been involved with producing since co-founding Louverture Films with Danny Glover and partners Susan Rockefeller and Bertha Foundation are: the features Bamako (Abderrahmane Sissako), The Time That Remains (Elia Suleiman), Uncle Boonmee Who Can Recall His Past Lives and Cemetery Of Splendour… Show more (both by Apichatpong Weerasethakul), White Sun (Deepak Rauniyar) and Zama (Lucrecia Martel); and the documentaries Trouble The Water (Tia Lessin & Carl Deal), The House I Live In (Eugene Jarecki), Black Power Mixtape 1967-1975 and Concerning Violence (both by Göran Hugo Olsson), House In The Fields (Tala Hadid), Strong Island (Yance Ford) and the forthcoming Hale County This Morning, This Evening (RaMell Ross), That Summer (Göran Hugo Olsson), Angels Are Made Of Light (James Longley) and Aquarela(Victor Kossakovsky). In 2017, Barnes was the recipient of both the Cinereach Producer Award and the Sundance Institute | Amazon Studios Producer Award. Show less
Producer
Su Kim
Su Kim is an Academy Award-nominated and Emmy®️ and Peabody Award-winning producer. Her films in release include Bitterbrush; the OSCAR®️ and Primetime Emmy®️-nominated Hale County This Morning, This Evening; and Midnight Traveler.
We fund untold stories for public media.
Learn more about funding opportunities with ITVS.
The Film
A trusted friend of the people he films, RaMell Ross builds upon his skills as a photographer to capture exquisitely-edited verite footage from Hale County in rural Alabama. Focused on poetic distillation rather than narrative arcs, the film follows Daniel and Quincy, young men whose dreams collide with the challenges of succeeding in sports, college, and fatherhood. Shot from sunrise to sunset from 2012 to 2017, Hale County, This Morning, This Evening is an impressionistic portrait of a community that reveals the harrowing legacy of racism and the insistent beauty of life.
Topics