Our Mother the Mountain
Weathered New Mexico cowboys eke out a fragile survival between protected wilderness and industrial copper mines in this majestic hymn to the disappearing American West.
Funding Initiative

Open Call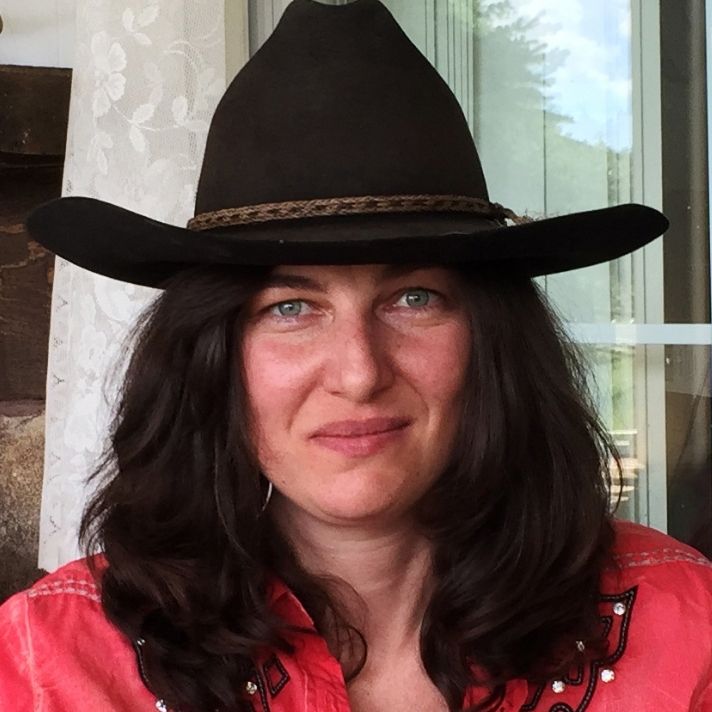 Director
Tamar
Lando
Tamar Lando is a documentary filmmaker and Associate Professor of Philosophy at Columbia University. Her short film Our Mother the Mountain screened at Sheffield International Documentary Festival (2020), and at festivals in Mexico and the United States. Her still photographs document the changing American West, and explore the line between… Show more civilization and the wild. Show less
We fund untold stories for public media.
Learn more about funding opportunities with ITVS.
The Film
In a remote corner of Southwestern New Mexico, the last of a generation of cowboys continues to carve out a fragile survival. On one side of them lies one of the oldest active open-pit copper mines in the world; on the other, the first designated wilderness in the United States. They practice a sustainable form of cattle ranching in rough terrain, honed in times of limited contact with the outside world. 
In the past year and a half, an epic drought has consumed much of the West and hit the Mimbres Valley especially hard. Rainfall levels in the area have not been as low since the 1950s. The last cattlemen, already beleaguered by old age and the demands of ranching in rough country, are now under existential threat, with many having reduced their herds by as much as 50%. The old-timers in the valley struggle to come to terms with the looming disappearance of their world. Moving slowly through the landscape, they show us what it means to live in intimate relation with nature and animals and to be deeply connected to a land and place through memories, handed-down stories, and myths.
Topics